To activate the widget functionality forms retention - proposals , go to the widget settings (see Creating and configuring the widget ) and in the "Offers", click "New offer". In the "Deals" will display all created for this widget offers can be unlimited for a single widget.
The creation of the Proposal (forms of holding)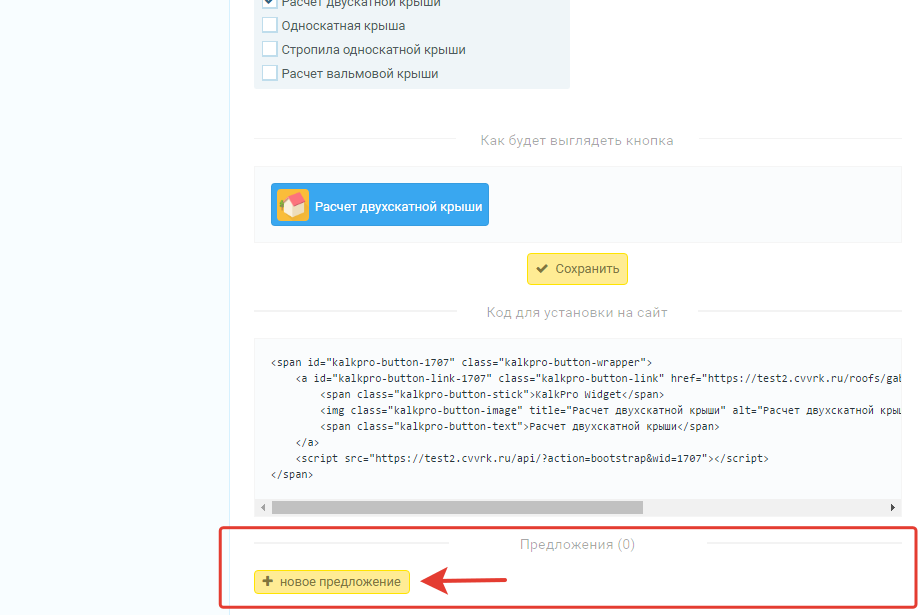 It is not necessary to create too many proposals (forms of holding) for a single widget, since this may lead to overloading of the active forms page, which can cause negative reaction of the visitor.

Page "Settings proposal " contains a set of settings divided into 3-and flu: "Basic settings", "Content" and "Button". This is followed by three buttons: "Preview" - allows you to see the shape retention in that the form in which it will be submitted to the visitor; the "Save" button - used to apply the settings of the offer; and the "Back" button to return to the widget settings.
Group of settings "Basic settings"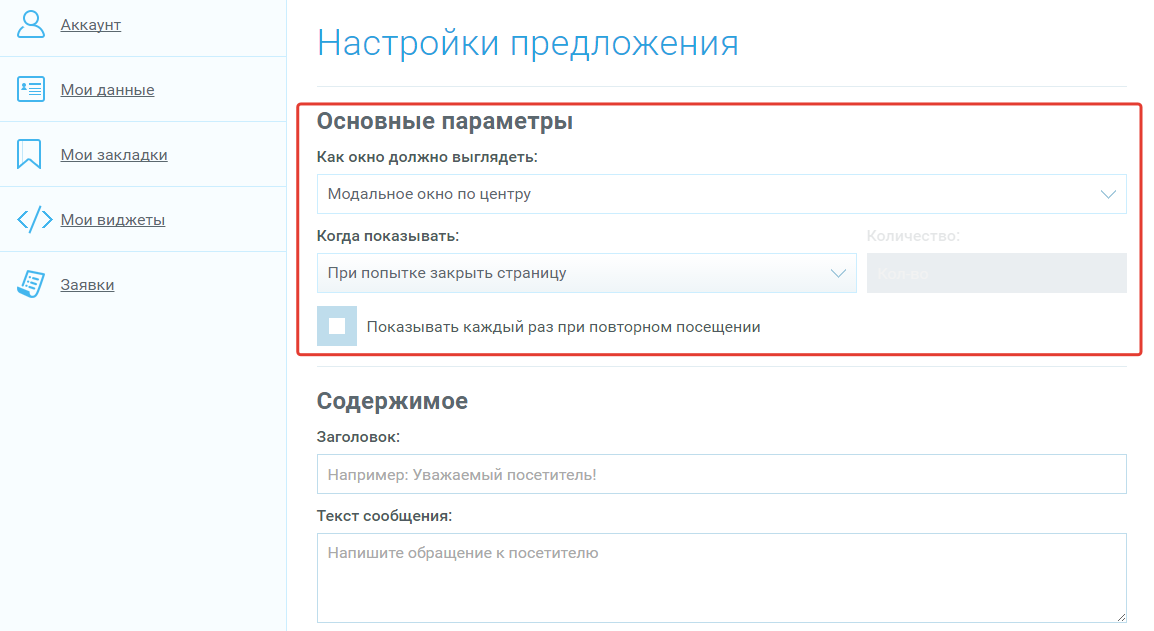 Group settings the "Basic settings" allows to configure the format pop-up Windows to retain the website visitor. In the drop-down list of "How it should look" presents 3 ways of saying the location of the window shape retention: "modal window center", "stretch top" and "notice right".
Options for the location of the form to keep customer
Vidushi list "When show" provides a set of methods for running forms of deductions vzaimodeistvie with the website visitor.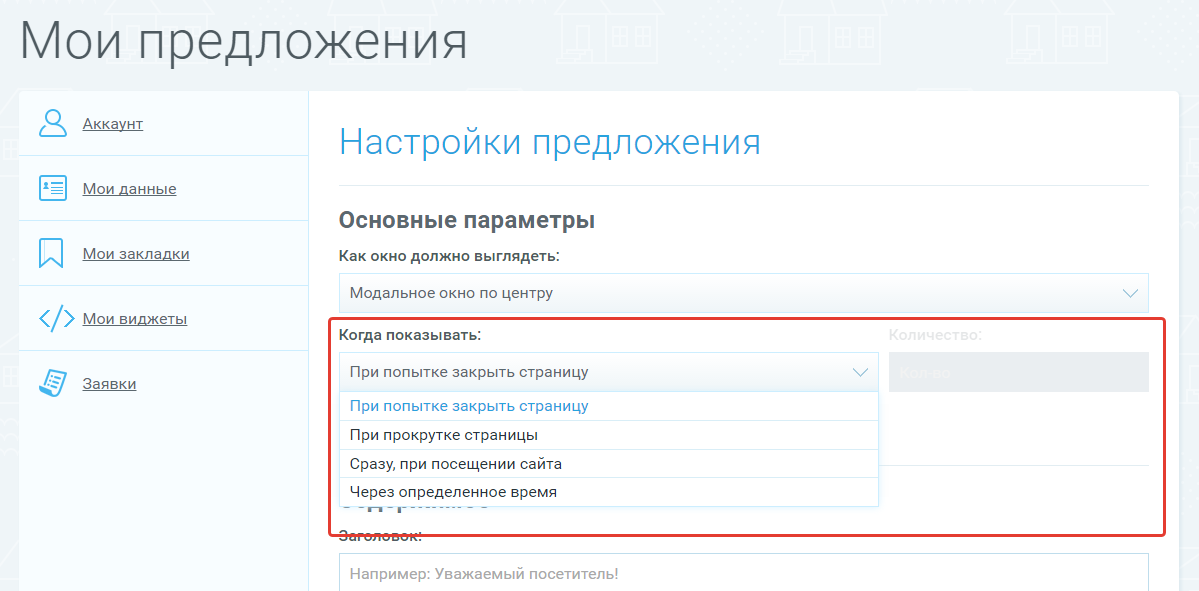 The flag "Show every time you re-visit" allows you to configure the start shape retention for unique website visitors. If the flag is set, the form is zapuskat at each visit visitor website widget. If the flag is not set, the form will be shown to the visitor only the first time you visit the site.
Group installations "Contents" and "Button" are used to define the contents of the form and its color scheme.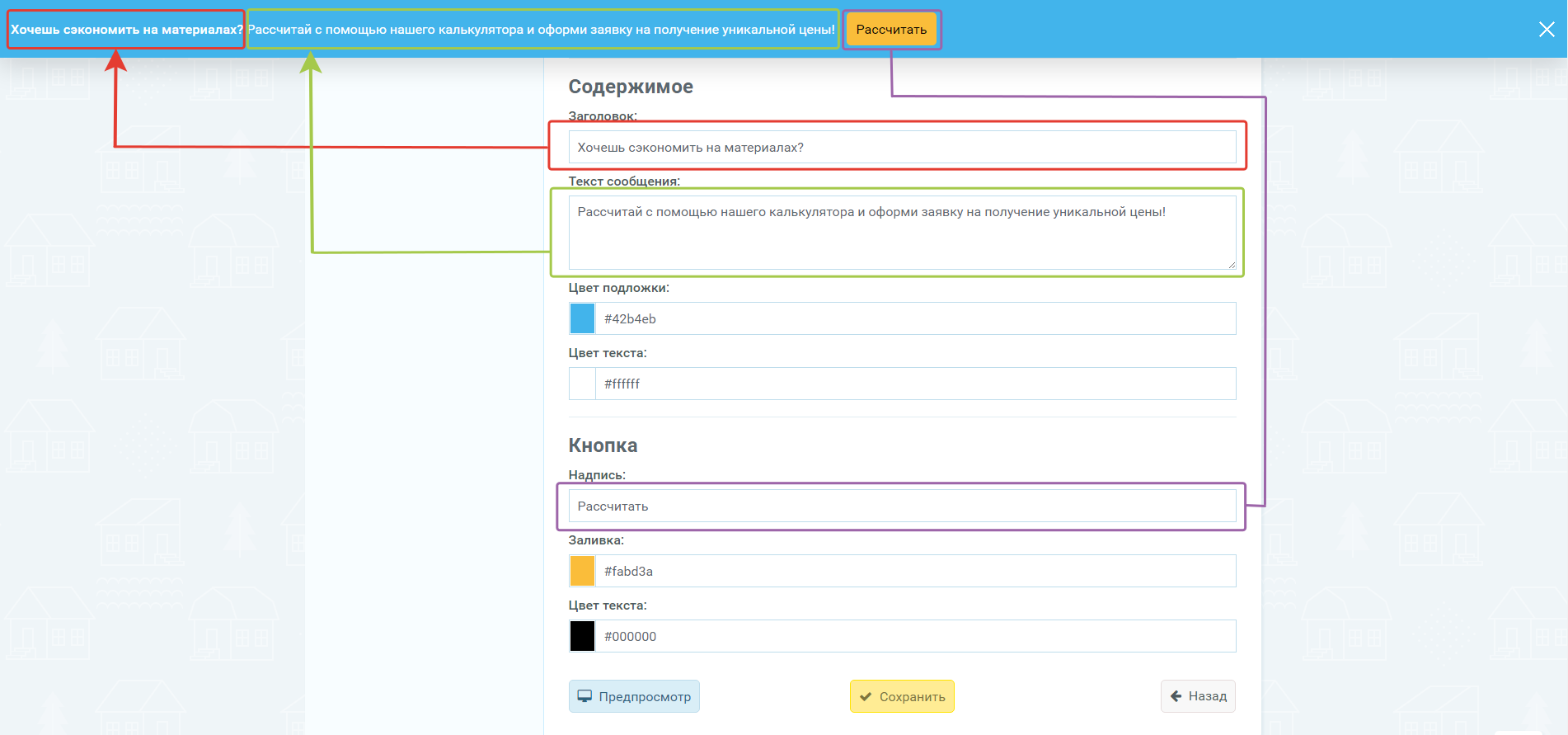 After the form has been configured, you press the "Save" button, then the functionality of the keep visitors are automatically activated.
Any changes to the design and content of the proposal (shape retention) are applied after clicking "Save" and are available on the installation page of the widget immediately after saving the file — without reinstalling the widget code.