In addition to the appearance settings and sets of calculators, the widget has functionality that allows you to interact with the visitor. Widget forms proposal — forms hold for the visitor, motivating them to further calculations by using the calculator widget. The result of such interaction of a visitor with a widget is a application . Application — this completed the calculation of the visitor, which he sends to the site owner along with their contact details with a view to obtaining from the owner of the website quotations on materials or work on the construction of the structure, according to the estimated parameters.
Thomas of retaining the visitor on the website has several options for the start page of the widget, the image below shows an example where the shape retention is configured to react to leaving the page (when the mouse cursor is displayed outside of the browser window, e.g. to close it)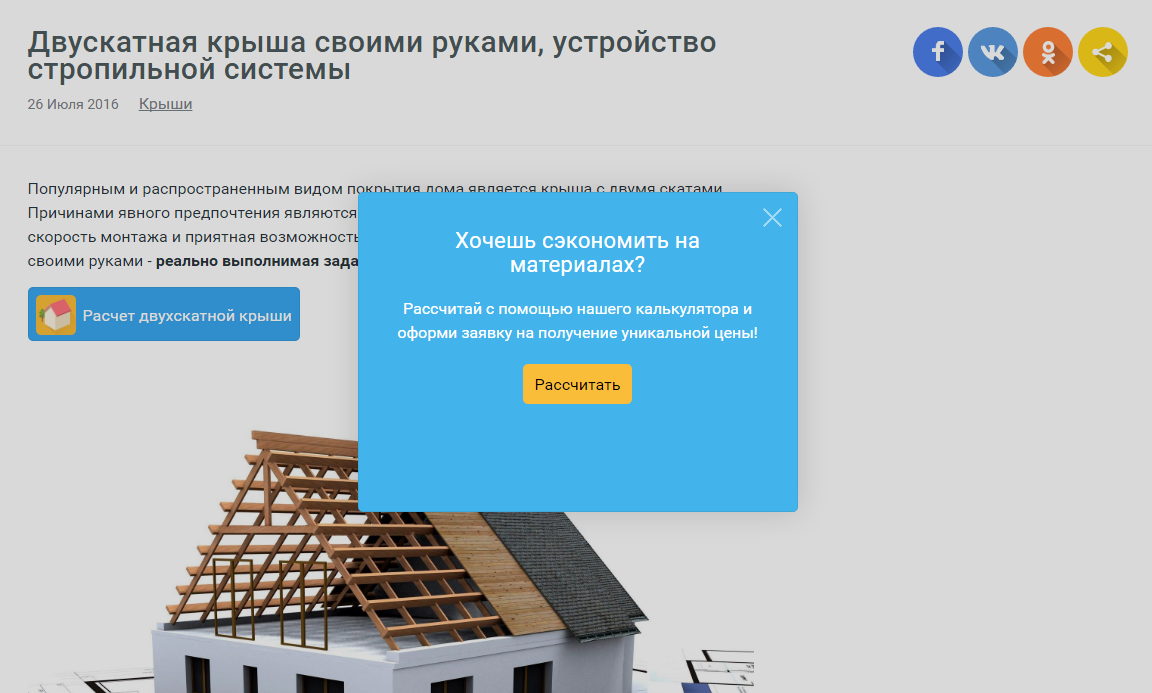 Interesting motivational write the text for shape retention, to zainteresovat visitor. Make a unique offer on the market for Your services. Offer discounts if the application is executed through a widget. This will allow you to get new customers and improve the credibility of Your website in the "eyes" of search engines that will affect the increase in the number of new visitors to the website in the future.

With the consent and clicking "Calculate" will start the widget at the end of the calculation, the calculator widget displays a window with the Offer to apply.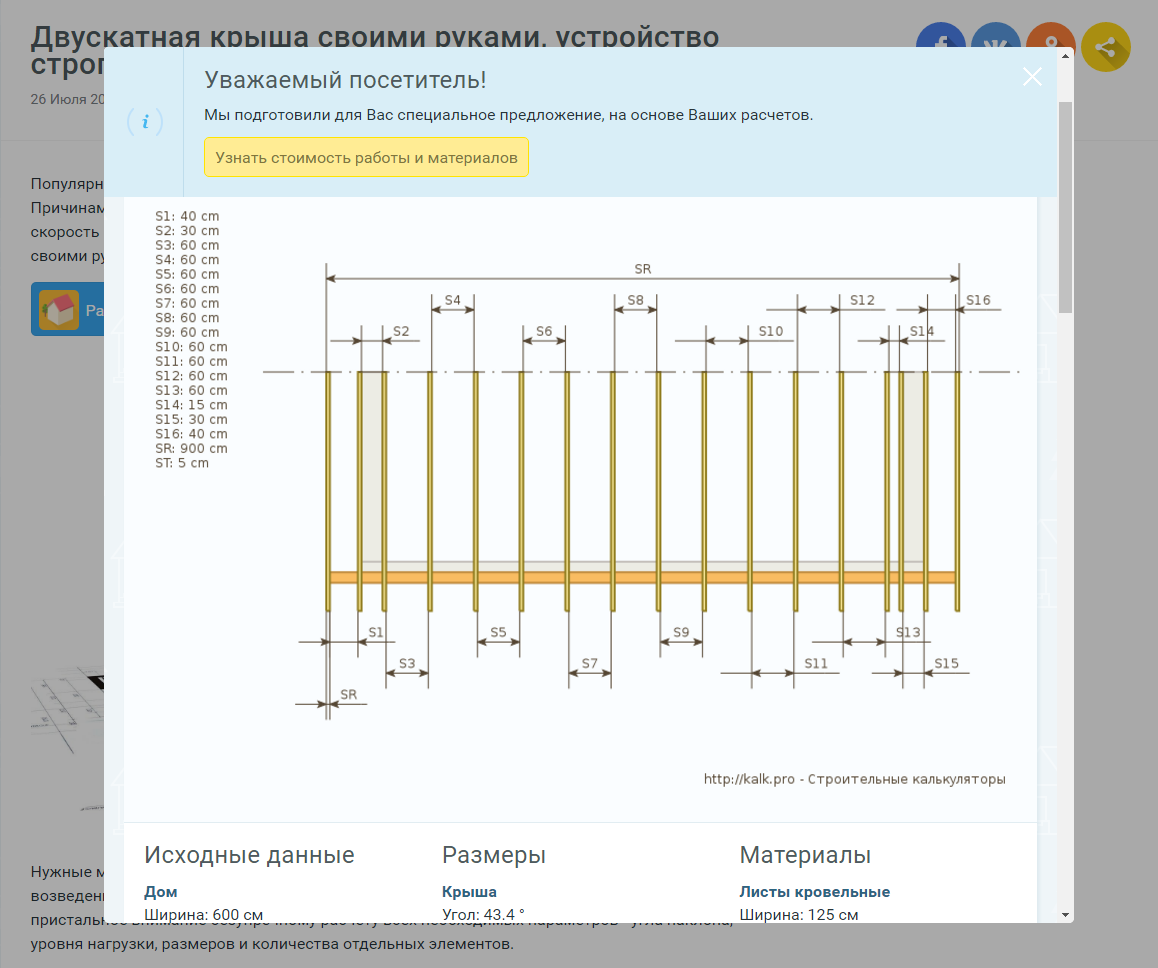 Clicking the "Learn the value of work and materials," the visitor of the website will be available a form for entering contact information by which the owner of the site (on which you have installed the widget) will be able to contact the site visitor and to name him its offer.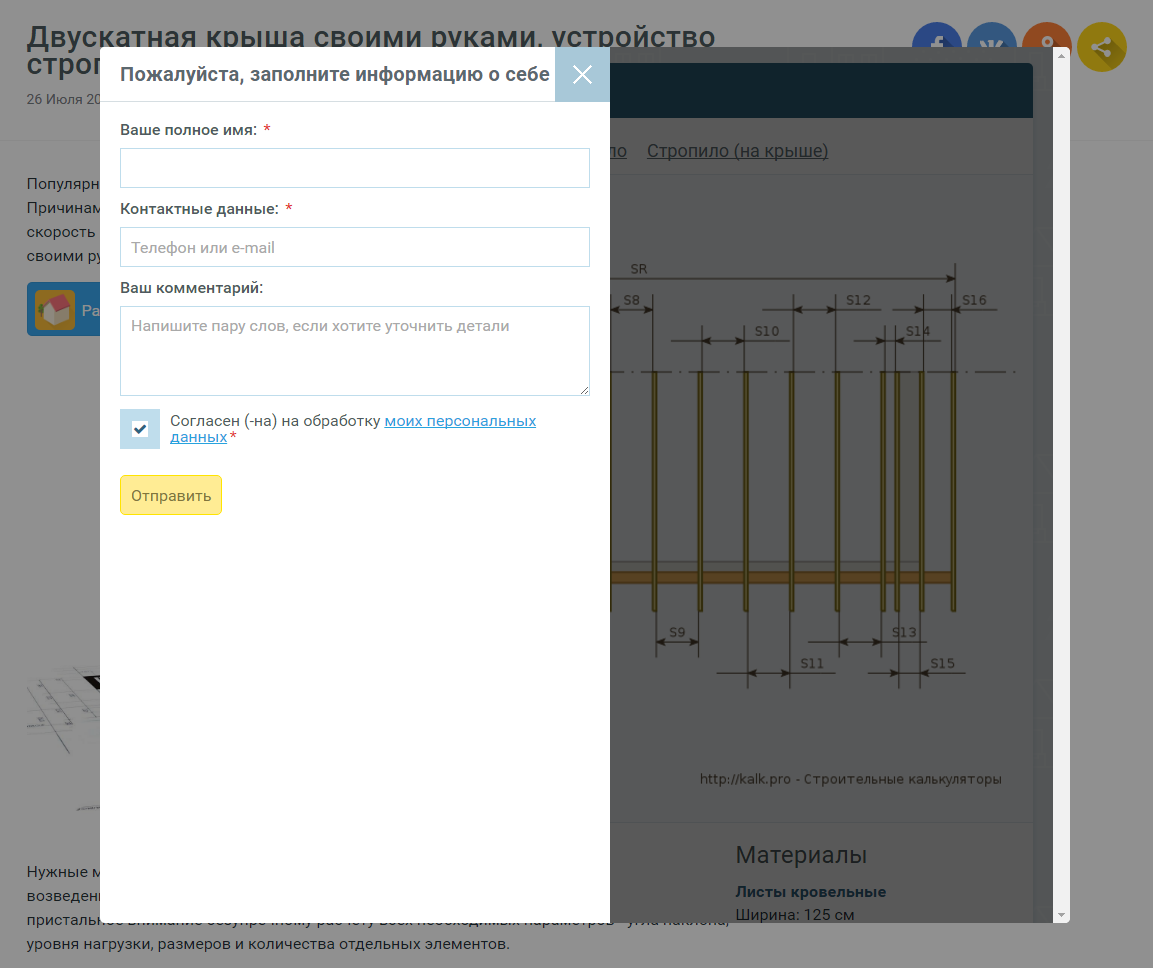 After filling in and confirming the form the visitor, the owner of the widget (site on which you have installed the widget) gets a notification. A notification is sent to the email of the owner of the widget that was used during registration with the service Kalk.Pro. Also the application is available in the dashboard in the tab "Applications". The application contains contact information of the visitor, his message and a link to the calculation that was made by the user.
Application in the personal Cabinet

Application with widget is a powerful tool for attracting new clients and website promotion in search engines.
See also